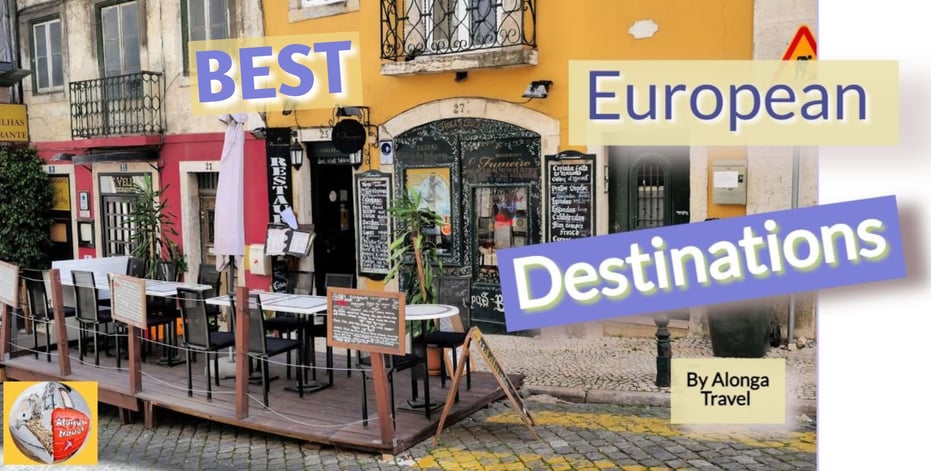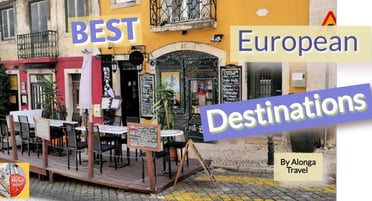 Best European Destinations
Europe has some of the world's best destinations to visit. Some European destinations have the best architecture in the world. Other best European destinations are on the sites of iconic landscape or historic attractions.
Yet other European destinations are in the cradles of arts and music.
Some European destinations have the world's best beaches and ski resorts, food heavens and cultural centers.
Europe has everything for everybody and it's a must-see destination for any traveler!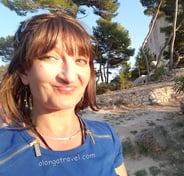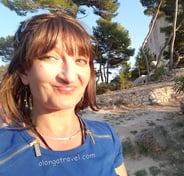 Hello, I am Tatiana—an architecture addict fascinated with beautiful old buildings and discovering the gems of Europe. Check out my comprehensive travel tips and reviews of the best European destinations and city breaks. Let's connect on social media!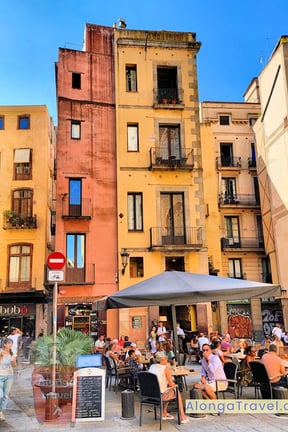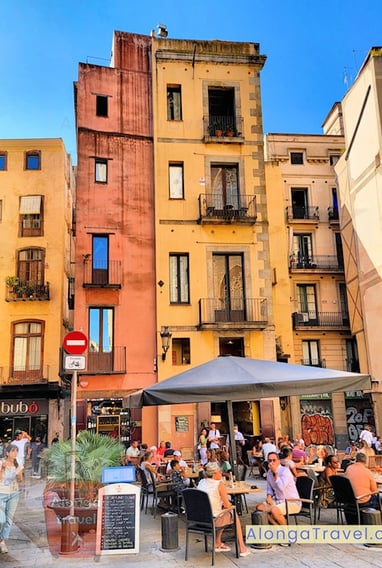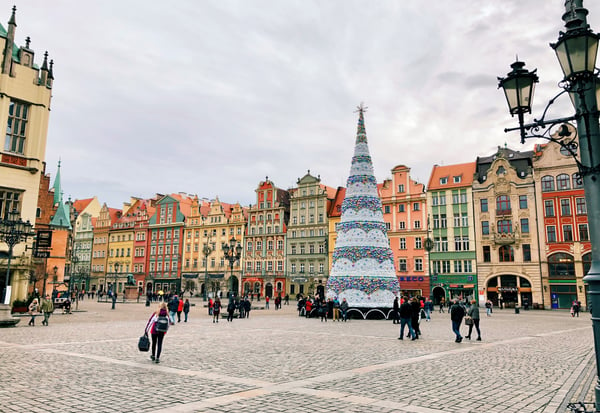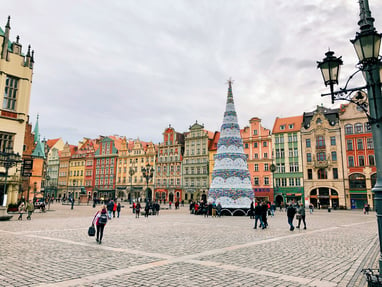 Picture above: Christmas in Wroclaw, Poland and a square in front of Basílica de Santa Maria del Pi in Barcelona.
The best European destination for you depends on what do you want to do on your vacation. Here I discuss the best European destinations depending on your interests.
If you want to catch plenty of sun at the sea - visit the Mediterranean Sea destinations, including Greek, Croatian, Spanish and Italian islands.
If you have a ski trip in mind, plan to visit Switzerland, Austria, Italy, France, Germany, Poland and other mountain destinations in winter. Don't miss Christmas bazaars; German and Hungarian, Austrian and Czech Christmas markets are famous for that.
Just pick one (or two) destination and enjoy!
my guides to Destinations
WHAT ARE THE BEST eUROPEAN DESTINATIONS?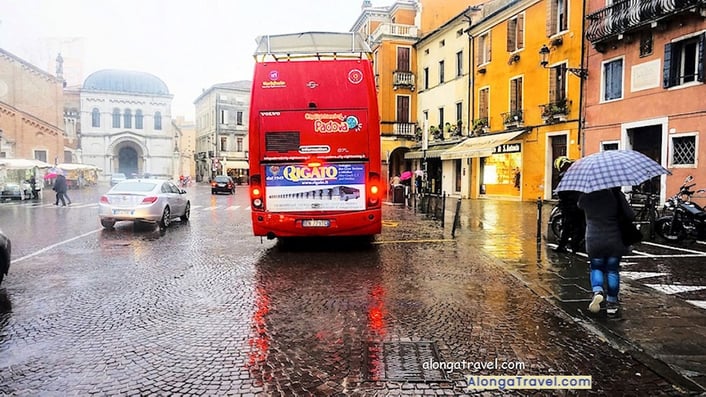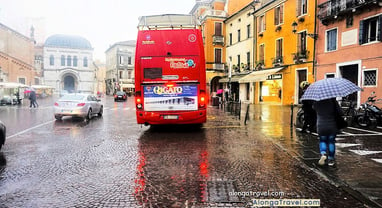 What are top visited European destinations?
With majestic architecture, old-world grandeur and intimate streets tucked away from the crowds, Europe's romantic appeal is undeniable. It attracts many visitors.
In this section, I will tell you about the most visited European countries in pre-pandemic 2019.
Keep in mind, though, that just because they are the most visited, it doesn't mean that the rest of the European countries are not worth visiting! In fact, ALL European countries are worth visiting, even though some have more extraordinary places to see than the others.
top 10 most visited countries in Europe (pre Pandemic 2019)
- Spain,

- Italy

- France

-Portugal

-Croatia

- United Kingdom,

- Turkey,

- Germany,
The list changes every year with some countries becoming trendy like Portugal, for example. Croatia and Montenegro are also gaining popularity fast. Also, these countries are quite affordable, making them fantastic competitors to well-established jewels of European vacations like Italy, France and Spain.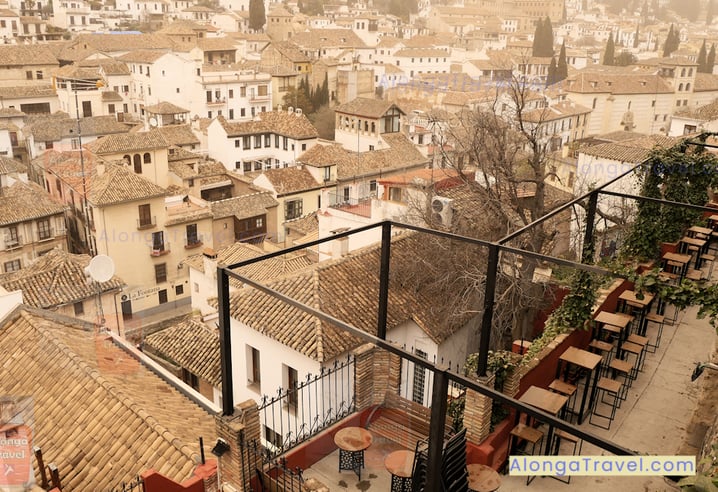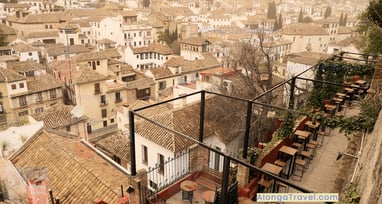 Granada, Spain during SAHARA dust storm in Europe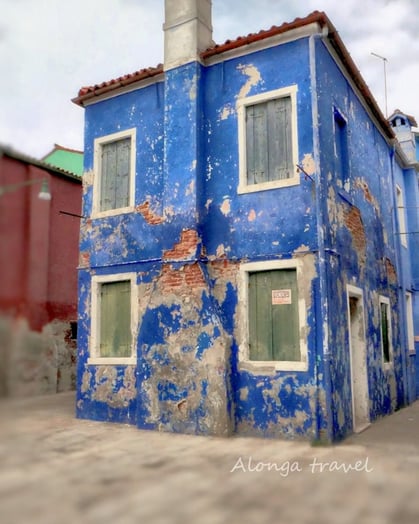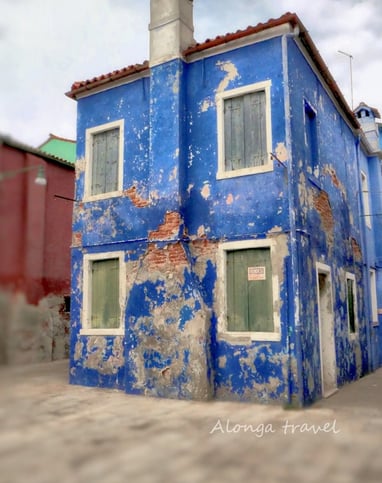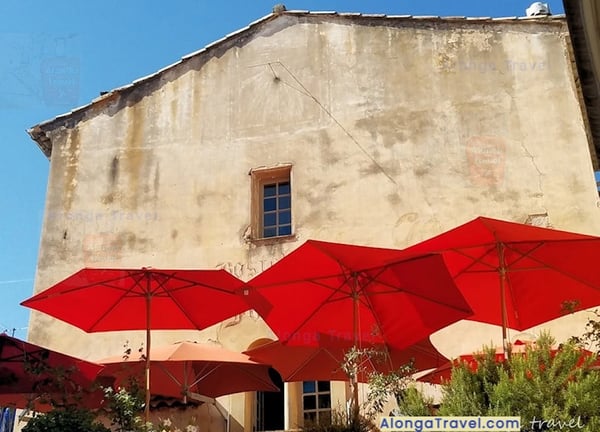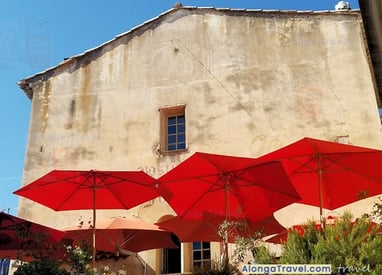 St, Paul De Vance, France
What are the best cities to visit in Europe for a first-time solo female traveler?
The best cities to visit in Europe for a first-time solo female traveler are the same cities from the top 10 must-see cities in Europe above.
That is because while some smaller offbeat places are also really worth visiting, it's easier to go to large cities on your first European trip as a solo female.
Using public transportation is much more convenient for a first time solo female traveler, rather than renting a car, and public transport is just more developed in highly populated areas.
Also, you will find more choices of good and cheap accommodations in larger cities. Read more about how to choose your accommodation in my other post.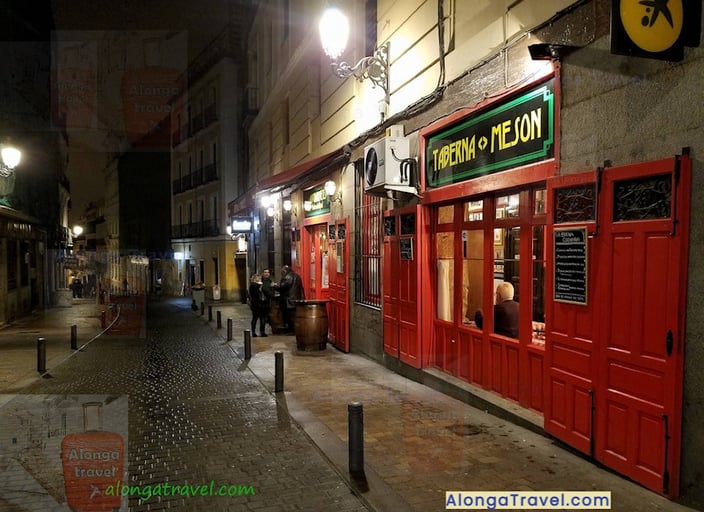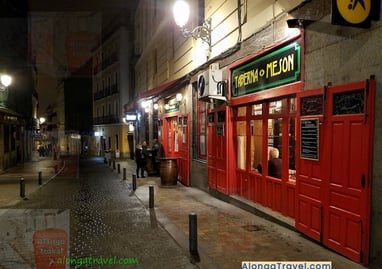 Top 10 must-see cities in Europe.
Europe is also home to some of the best cities in the world, offering unique experiences and plenty of things to do. For those looking for a more urban city experience, I recommend checking out these top 10 European cities.
Top 10 Must-See Cities in Europe:
Rome, Italy.

Paris, France.

London, UK

Venice, Italy

Florence, Italy

Barcelona, Spain

Lisbon, Portugal

Madrid, Spain.

Prague, Czech Republic

Dubrovnik, Croatia.
The reality, though, is I can easily add many more cities to this list! Plus, there are hundreds of more charming tiny old villages all over Europe.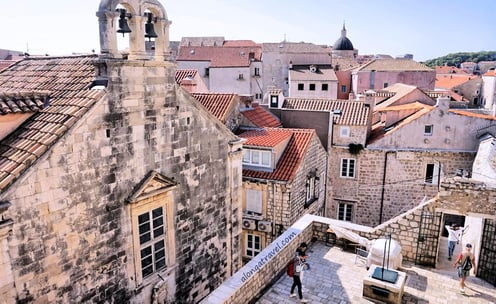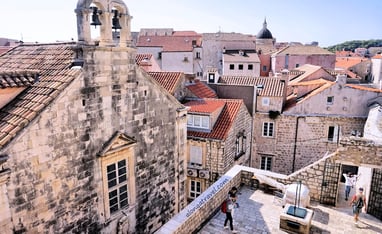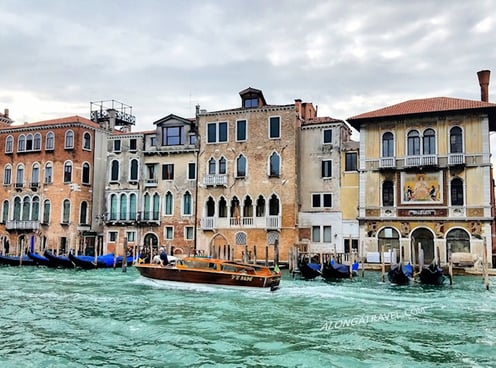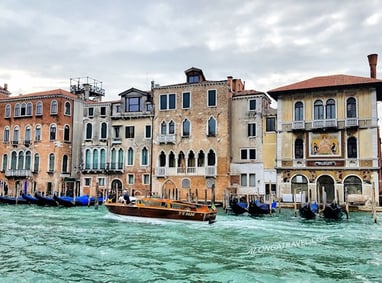 What are some offbeat destinations in Europe if you want things to be different?
Gutach, Germany
Gutach, Germany, is a small town in Germany. Gutach is the perfect spot for anyone who is interested in hiking, biking, and the outdoors on a budget. It's also a great jumping spot to explore the Black Forest.
Ghent, Belgium
Ghent, Belgium, is a compact medieval city. It is located a 25-minute train journey from Brussels.
Visit Gravensteen, the medieval castle overlooking the city. It dates from 1180 and is now a museum and a major landmark in the city.
Bruges, Belgium
Bruges, Belgium is a lovely little town on the banks of the river. It's famous for its medieval architecture and cobblestone streets. There are plenty of things to do in the city. Climb Belfry tower on a cloudless day for panoramic views.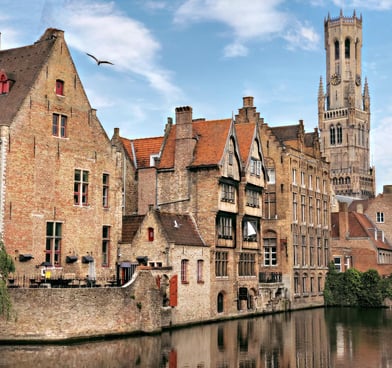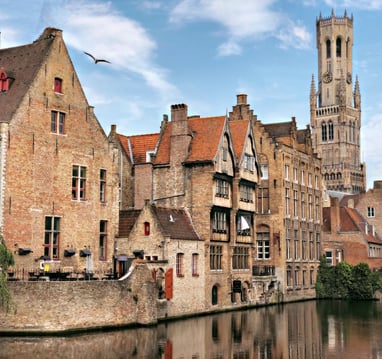 Wroclaw, Poland
Wroclaw is an alternative to more famous Krakow and Warsaw in Poland and is cheap to visit. Wroclaw has a sizeable population of young people. There are many great things to do in Wroclaw, such as the chateau and historical center of the city.
Montpellier, France.
Montpellier is a city in southern France. It's a modern, vibrant metropolis with lots of culture and history to explore. If you want things to be different, it's a great place to visit. This city will really surprise you with both outstanding medieval architecture and how lively it is at all times, with 60% of its population being under the age of 30.
I will tell you everything about these and other cities in my posts, as offbeat destinations are my specialty!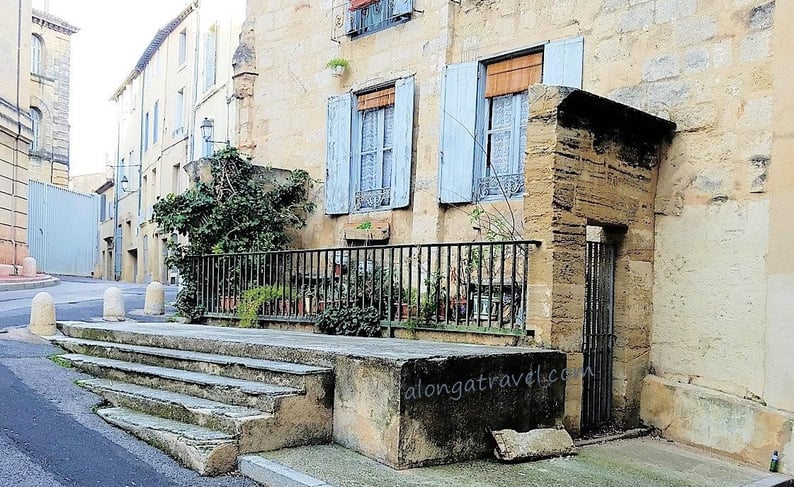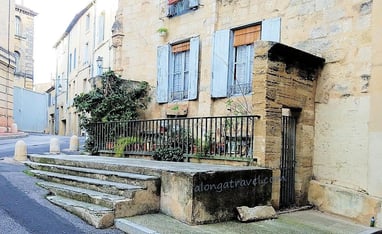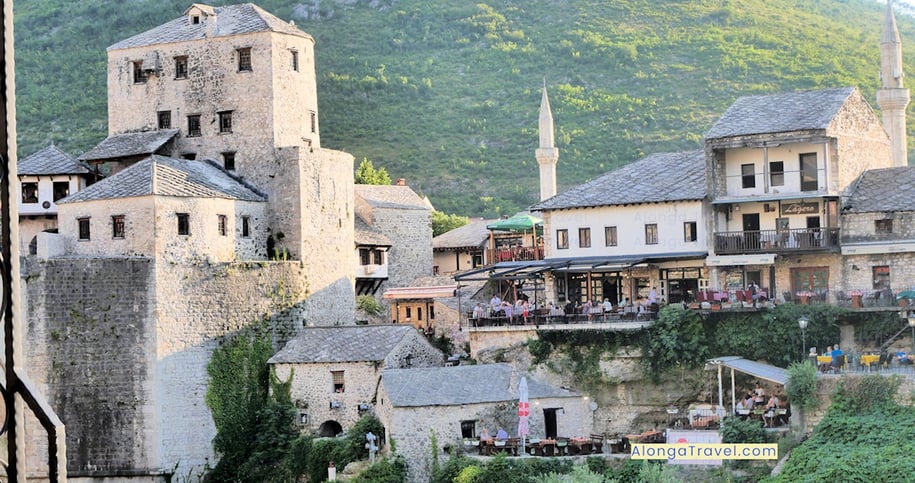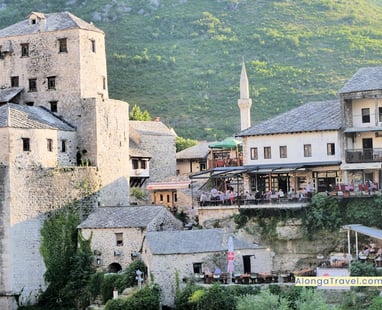 Mostar, Bosnia and Herzegovina
What are the best cheap European destinations?
The best cheap European destinations are located in Eastern Europe and spesifically, in the Balkans area. Below are examples of a few of them.
Bosnia and Herzegovina
Bosnia and Herzegovina are one of the most fascinating and affordable European destinations. It's a country with a turbulent history, but it is also one of the most welcoming to tourists. Bosnian people are some of the friendliest people and some parts of the country are incredibly beautiful.
Mostar
Mostar is a city in southern Bosnia and Herzegovina. It's known for the iconic Stari Most (Old Bridge), a reconstructed medieval arched bridge. The nearby alleys are picturesque and host many interesting shops and little markets.
But Mostar has more to offer, besides its bridge and is worth an overnight stay.
Blagaj Tekke, Bosnia and Herzegovina
BLAGAJ TEKKE
Blagaj is an interesting little village in the south-eastern region of the Mostar basin.
Its main attraction is Blagaj Tekija - a Dervish monastery that was built under a cliff on Buna river in 16th century. The monastery has elements of both Ottoman and Mediterranean architectural styles.
Buna river the most picturesque mountain river. There are some fantastic hikes around the area, and if you get tired afterwards, there are plenty of incredibly picturesque restaurants, hanging over Buna river.
This little gem is not to be missed!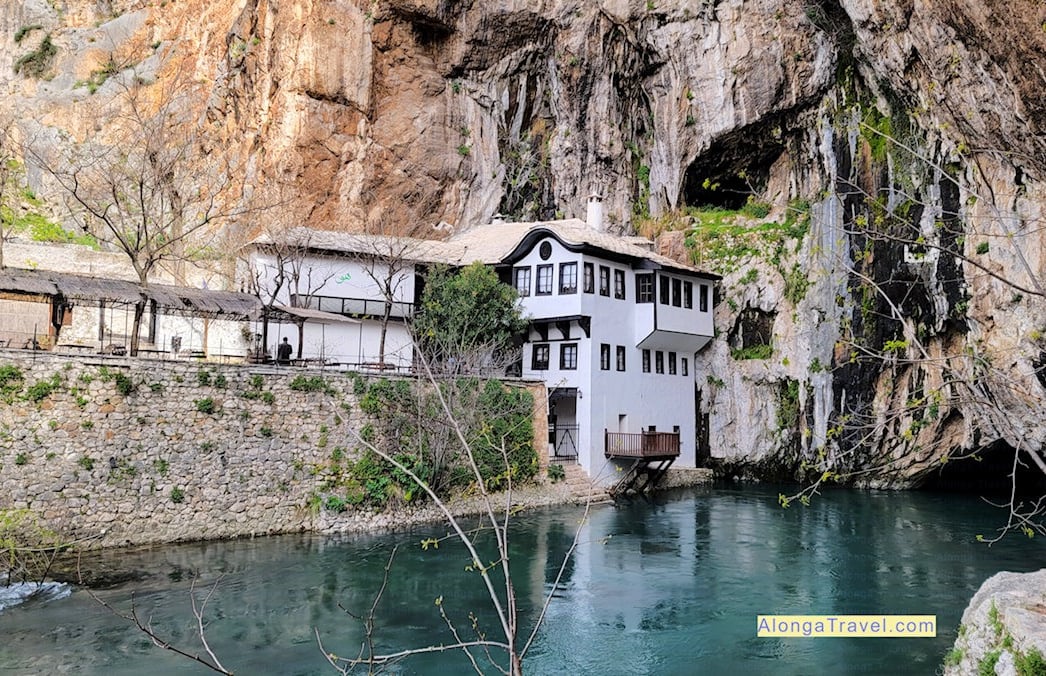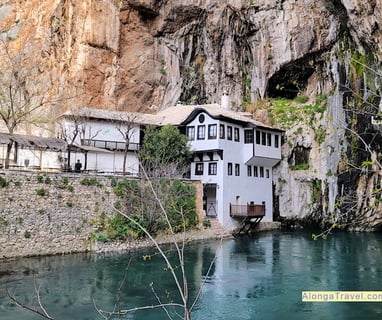 Sarajevo
Another wonderful and very affordable European destination is Sarajevo. Sarajevo has a lot of variety and will attract both city lovers and nature lovers. And architecture lovers will fall in love with the city!
Food is affordable there as well. A homemade burger and fries cost $5 on the more expensive central touristy streets.
You can rent a private room for $100 a week.
Novi Sad, Serbia
Novi Sad is an underrated European city break option for travelers. It is a fun city, with lots of live music and lots of street arts. Novi Sad has the best and inexpensive Serbian food. A private one-bedroom apartment rents for about $25 a night.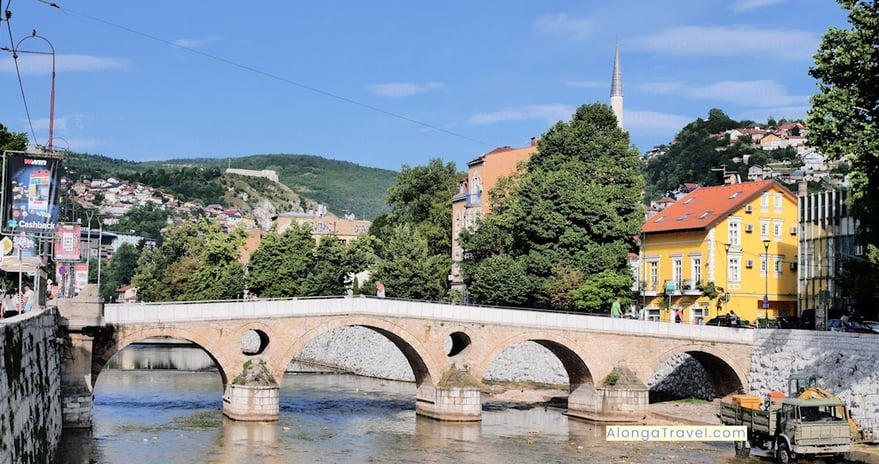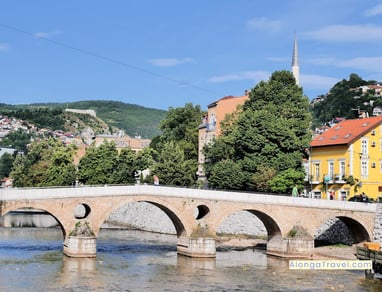 Prizren, Kosovo
Prizren is one of the cheapest destinations in Europe to travel comfortably on a budget. It's perfect for those doing Balkan trip who are interested in history, hiking, and culture. The city has many mosques and monasteries dating back to the 14th century and a delight for an architectural admirer.
Budapest, Hungry.
Few travelers make it out to Hungary and that's a mistake! Budapest is quite affordable. You will find many worthy your visit attractions there, and it's easy to get to. You don't need to rent a car and one week passes for Budapest's transportation system cost less than $20/person. Not everything is cheap in Budapest, but you can find great deals there.
And the beautiful buildings you will find there will be well worth your time!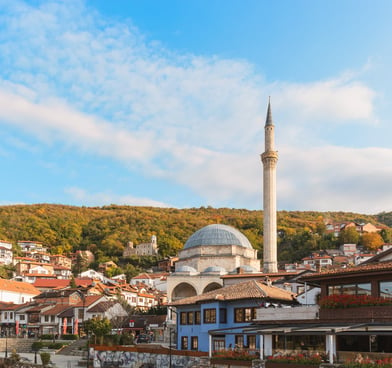 Kosice, Slovakia
Kosice, Slovakia is a fairly small and walkable city, so you don't need to spend money on transportation, but you will see many stunning examples of architecture and you will enjoy inexpensive and delicious food.
Private room go for about $15-20. Hostels around $10 a night. Visit Kosice's central square, Peace Marathon Square. Elizabeth Cathedral is an absolute must while in Kosice.
Trogir, Croatia.
Trogir, Croatia is my favorite. You will fall in love with the beautiful narrow allies you will find there. The surrounding water is great for boating ,swimming and just walking around the old town Trogir island.
All these are just example of a great number of beautiful and inexpensive European destinations.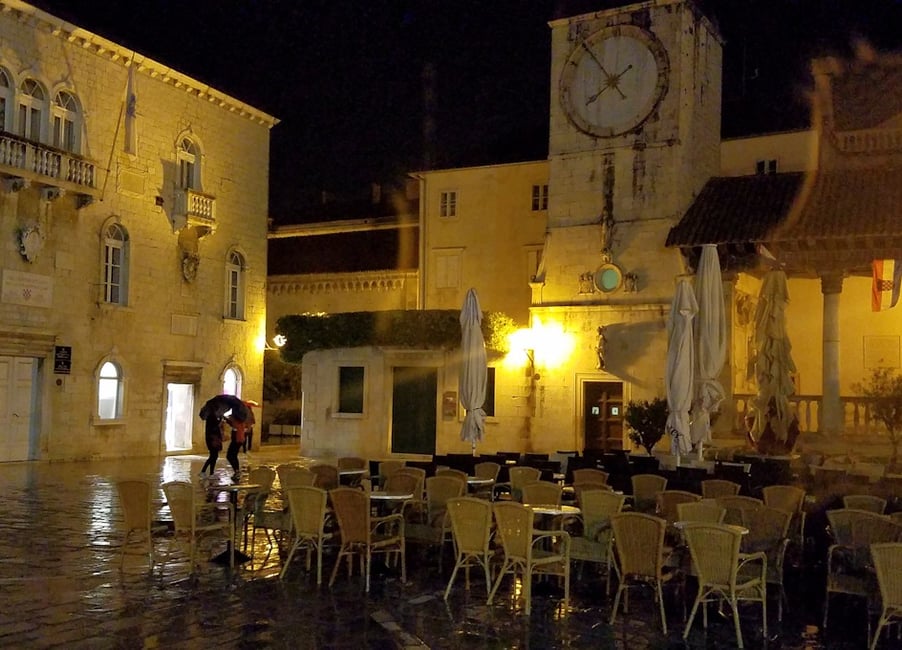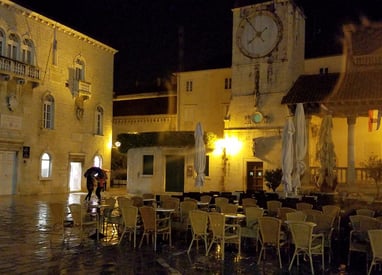 the best summer European destinations
The best summer destinations in Europe can vary depending on what you like, but a majority prefers to visit hot European destinations with beaches in summer.
Let's explore some best beach destinations.
Best European Beach Destinations
#1 - Croatia: Pasjaca and Nugal beach.
Croatia is # 1 in the most amount of incredibly beautiful; beaches in Europe. In fact, Croatia has so many, that it's hard to choose the best from.
Pasjaca (near Dubrovnik), Nugal (near Makarska), and Bačvice (Split) Beaches are one of the most beautiful in Croatia. At least 20 more of their best beach contestants are just slightly behind.
#2 - Montenegro beaches.
Montenegro has the most beautiful beaches in the world. They deserve a special coverage, so read about them in my other post.
Here I will just mention one of them - Sveti Stefan beach, since the most well known one.
St Nicholas Island beaches and Sveti Stefan Beach.
St Nicholas Island beach off Budva has 3 exquisite beaches that will take your breath away.
Another amazing beach is Sveti Stefan Beach on a tiny peninsula attached to the coast. The beach is mostly for the guests of a luxurious resort there, but visitors can swim and enjoy a small part of the beach. Or, you can pay $80 fee and enjoy one of the resort's beaches. It's that good!
Update 2022 - The resort is closed at the moment until further notice. You can not enter the resort, but you can enjoy beautiful beaches on the mainland next to Sveti Stefan island. You can walk up to the resort gates.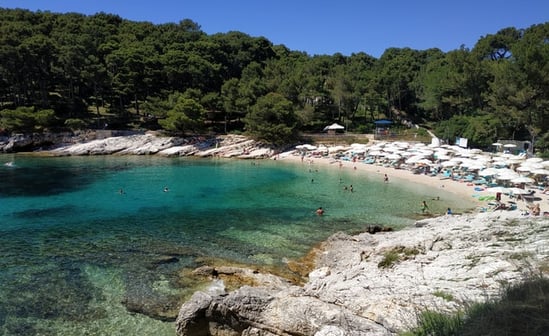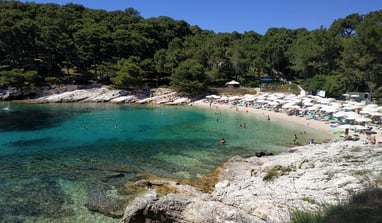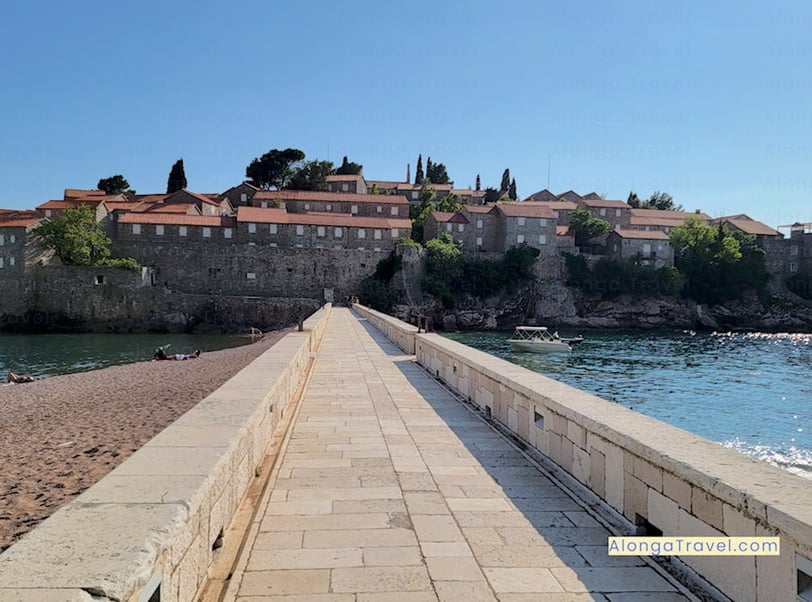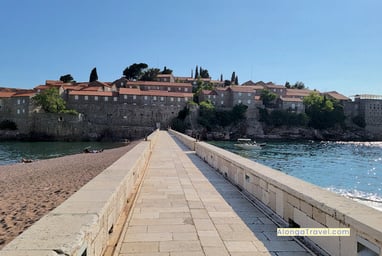 #3- Spain:
Cala Macarelleta, Cala Macarella, and Cala
Cala Pregonda
Spain has it's share of the World's top beaches. The most beautiful ones are on Menorca. Crystal-clear turquoise waters of Macarelleta and Cala Macarella and simply stunning. There are many other beaches absolutely worth visiting, but I will talk about them in details later.
#4 - Greece: Elafonissi Beach on Crete
Greek islands have better beaches, compared to the mainland . Islands with the best beaches are Crete, Paros, Ios, Naxos, Milos, and Rhodes. The very best beach is Elafonissi Beach on Crete.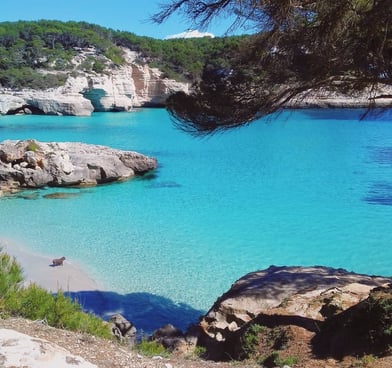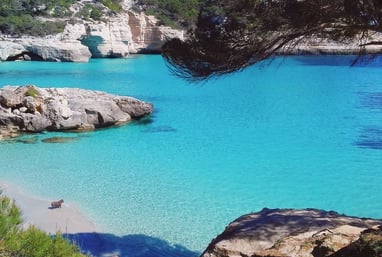 Cala Macarelleta beach, Menorca, Spain
#5 - Italy: Saleccia Beach on Corsica and Numana Alta Beach in Ancona.
White sand, crystal clear waters make Saleccia Beach one of the most beautiful beaches in the world! Numana Alta Beach in Ancona is still unspoiled, which makes it even more unique.
#6 - France: St Tropez Beach and Antibes Beach.
St. Tropez in France is famous for its impressive long beach, the view of the cliffs and a beautiful sunset. Antibes Beach is another great beach in France which you must visit.
#7 - Turkey: Kabak Beach, Fethiye and Blue Lagoon, Ölüdeniz.
Turkey, while not technically in Europe, is a country breaching Europe and Asia, and it has many stunning beaches as well.
Kabak Beach in Turkey is a beautiful beach on the Aegean Sea. The sand is white, clean and sheltered by palm trees. Blue Lagoon, located in a national park, where the Aegean Sea meets the Mediterranean, is one of the most beautiful in the entire world.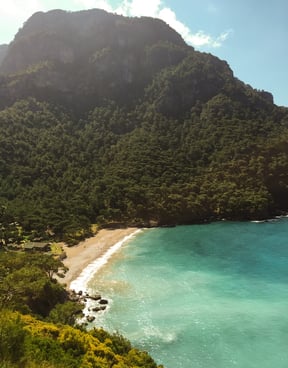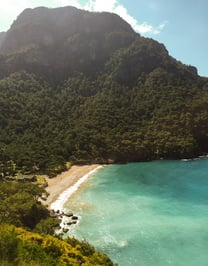 What are the best European food destinations?
Europe has many culinary capitals of the world. Here are the most famous best European food destinations:
Paris, France

San Sebastian, Spain

Lyon, France

Palermo, Italy

Barcelona, Spain

Amsterdam, Netherland

Rome, Italy

Naples, Italy

London, The UK

Prague, Czech Republic

Santorini, Greece

Dublin, Ireland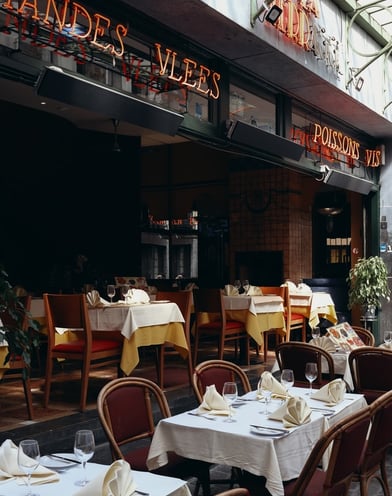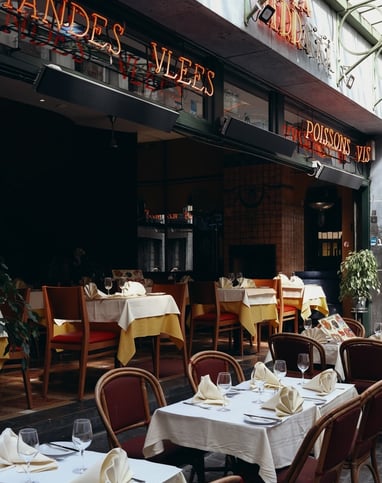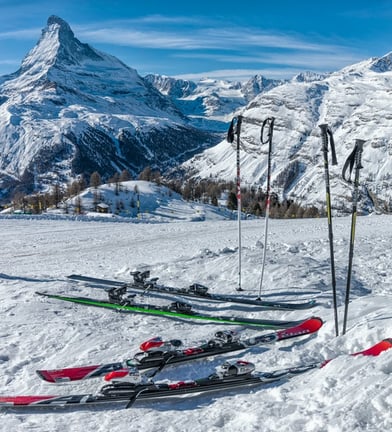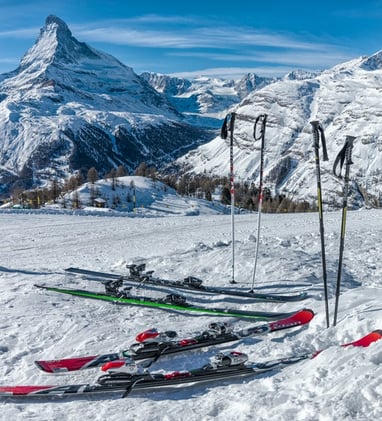 The best European ski destinations.
The winter resorts of Europe's Alps and Dolomites are world famous for a reason.
While they were heavily hit with Coronavirus-19 pandemic in 2020, they are slowly coming back and things should get better in 2022. Maybe not good enough to play beer-pong games in the ski-resort bars (that was what led to the spread of an epidemic in Austria, Italy and Switzerland in the very beginning), but skiing itself, as an outdoor activity, should get back to semi-normal.
The best ski resorts in France: Courchevel, Val d'Isere, and Chamonix-Mont Blanc.
The best ski resorts in Switzerland: Zermatt , Verbier and St. Moritz.
The best ski resorts in Italy: Cervinia, Cortina d'Ampezzo and Val Garden
The best ski resorts in Austria: St. Anton am Arlberg , Kitzbühel and Lech-Zürs.
The best ski resorts in Germany: Arber , Alpsee-Grünten and Garmish-Partenkirchen
Borovets, Bulgaria.
Borovets is Bulgaria's oldest, most famous and popular ski resort, located on the northern slopes of Rila Mountain. Borovets ski resort was established in 1896. Nowadays, it's a modern ski resort with hotels, restaurants, bars and a well-developed network of ski runs, providing for a whole range of winter sports.
Lech, Austria
Lech is a charming ski village with a population of less than 2000 people. But what lacks in size is more than compensated by chic boutiques, art galleries, stylish hotels and the highest density of award-winning restaurants in Austria. So Leach, Austria is also a great food destination!
Cherna Gora, Czech Republic
Ski Resort Cherna Gora is the largest ski resort in the Czech Republic. It offers 50 km of slopes and trails. It's quite affordable, as you get an excess to all that trails on a single pass. This ski resort is a network of six different ski resorts, connected by ski slopes and ski buses. There is also a toboggan run, an ice rink and a brewery to relax after a day of skiing on the slopes.
What is the best, easiest, cheapest way to get between the cities in Europe—fly, train, or car rental?
The best, easiest, and the cheapest way to get between cities in Europe depends on your situation. Buses are usually the cheapest way to travel between cities, and here is a list of all major European bus companies.
And if you are planning to travel around Portugal, buses are definitely the cheapest way to travel. Read my other guide on how to use buses in Portugal, as finding the bus stations is not always easy: my guide explains all the major bus stations and bus companies in Portugal.
But sometimes taking the train, or, even, flying - could be the cheapest way way to travel. Here is the list of all major airline hubs flying to which will usually produce the cheapest air ticket.
While it could be a good idea to rent a car if you are traveling as a family, it will be much easier and cheaper to rely on public transportation for your solo trip.
I cover this topic extensively in my resources section of this blog.
You can find detailed in the link above.
best time to visit Europe
Best time to visit Europe depends on what you are planning to do on your vacation. If your plan is to catch plenty of sun and swim or surf - June through September are your best months to visit countries on the Mediterranean Sea.
It helps to plan to visit Northern European countries during warmer months, and Southern hotter countries and cities, from November through March. Unless you're planning to ski on your trip. Then you should go visit Europe in winter.
My favorite time to visit Europe is April and October. It's the shoulder season, there are fewer crowds and accommodations are cheaper. The weather is usually nice and mild during these months!
Read more about how to decide where to go on vacation in my other post.
What is the weather like in my European travel destination?
Now, how do you know what is the weather like each month in different countries?
Weatherspark is a handy website for figuring this out. Even if the country you are planning to visit is worth visiting any month of the year, this tool will help you plan what to pack and what to bring (and NOT to bring) with you.
European tour destinations.
The European continent is a perfect place for a tour because there is a wide variety of exciting attractions , historical landmarks, beautiful gardens, beautiful historical buildings, cultural landmarks, monuments and breathtaking galleries, beautiful beaches, hills, valleys and parks.
And the best part is that all countries are located so close together, that you can plan a tour of many countries during just one visit to Europe.
Read my 'resources' section to learn how to plan an entire trip by yourself to have a most amazing time, without spending much. Or you can find it here.
Alternatively, if you don't want to plan your own vacation and would rather join a group tour, get more details here.
In conclusion, Europe has the most to offer for the widest variety of travelers.
Europe will not leave you disappointed, and if you plan your trip right, the way I am showing how on my website, European Destinations will leave an unforgettable impression on you, and you will return again and again!
Let's connect on social media, the links are below!