Is Portugal Safe? What to Know to Travel to Portugal in 2023 and beyond
Portugal is a very safe country to travel to, and you can feel secure exploring the cities of Lisbon and Porto. Portuguese people are warm and friendly and make great hosts.
However, as with any country, it is important to be aware of any potential dangers and scams. If you follow some simple tips, you will find in this post - you should have a fun and safe trip.
It pays off to be aware, careful, and prepared!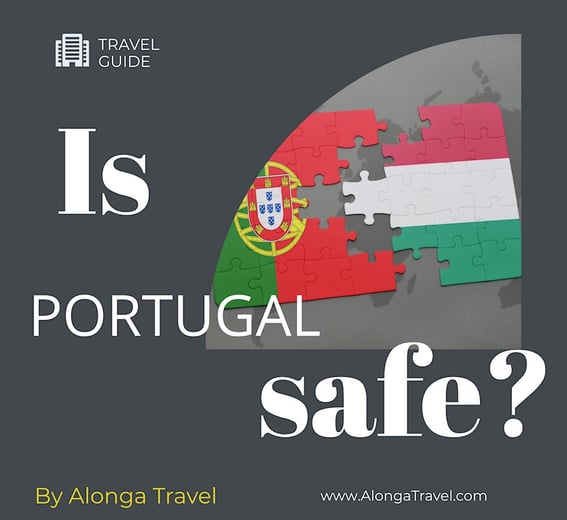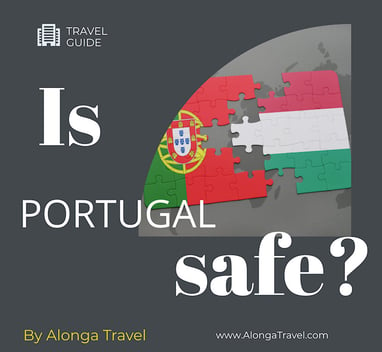 Overview of Portugal
Portugal is an incredibly beautiful and diverse country at the south-western tip of Europe. From the beautiful cities of Lisbon and Porto, to the stunning natural sights found in the Alentejo, Lagos, and Douro Valley, there is something for everyone's enjoyment in Portugal.
Portugal is a must-visit destination, and it's safe to visit. However, it's going to be an even safer and smoother experience, if you know all the traveling laws, and what to watch out for (and what to skip entirely!).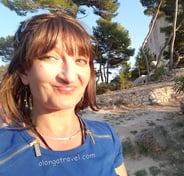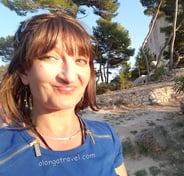 Hello, I am Tatiana—an architecture addict fascinated with beautiful old buildings and discovering the gems of Europe. Check out my comprehensive travel tips and reviews of the best European destinations and city breaks. Let's connect on social media!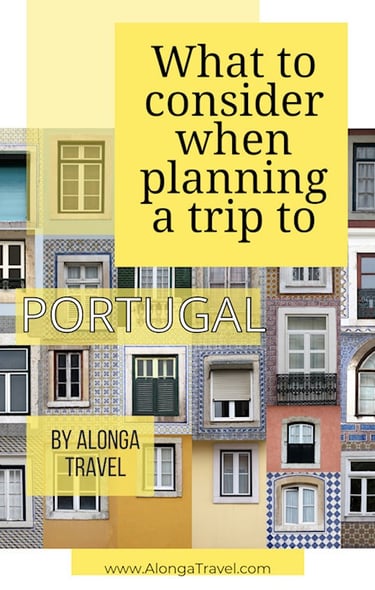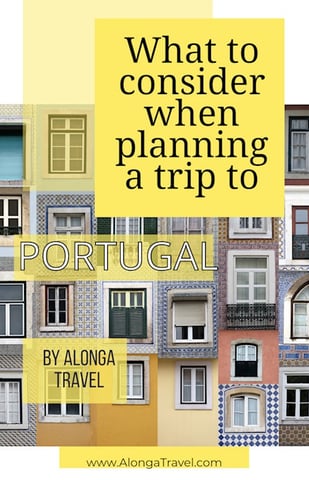 What to consider when planning a trip to Portugal
1. Travel Information Websites for the US CITIZENS
When planning a trip to Portugal, there are a few travel information websites to consider. The US Department of State, Bureau of Consular Affairs has an extensive website with all the latest information on international travel, US visas, and intercountry adoption. They also provide congressional liaison and special issuance agency services, as well as resources for US law enforcement.
Travel.State.Gov is a reliable source for up-to-date travel advisories and newsroom articles that can help you make informed decisions when traveling abroad.
Additionally, you can find US Embassies and Consulates in Portugal and get in touch with a local travel planner to help you with trip arrangements.
Finally, Travel Off Path is a great website to subscribe to for travel news, as well as tips on travel insurance and health coverage to ensure you are covered in case of sickness or theft.
2. Visa Requirements
When planning a trip to Portugal, there are several visa requirements to consider. For stays of up to 90 days in any 180-day period, a tourist visa or business visa is not required for the US citizen (check the requirement for YOUR country!)
However, if you plan to stay in the Schengen area for longer than 90 days, you will need to apply for a visa. Depending on the purpose of your visit, you may also need to apply for a work visa or a student visa.
Underaged travelers
If you're under 18 and traveling without your parents, you need a letter from them saying it's okay. Or, if you're traveling with your underaged child, you need an authorization from the other parent.
3. You travel documents need to be current
Make sure your travel documents are valid for at least 6 more months since the day of arrival.
4. Make sure you are current on required vaccines.
You should be current on all the required vaccines, if you are traveling from the US or Canada. However, check your requirement from another country on you Embassy website.
5. Safety and Crime Statistics
is Portugal dangerous for tourists?
Portugal has a very low crime rate compared to other countries. Violent crimes are uncommon and usually happen only in specific areas known for being unsafe. So, people wondering if Portugal is dangerous for tourists, have their answers in the low crime rates statistics.
In terms of safety, Portugal ranks third out of 163 countries in the 2020 Global Peace Index, hand second out of 36 countries in Europe, just behind Iceland.
How were these data collected? Numbeo collects data from over 1,500 people living in Portugal, which shows that most people feel very safe walking alone during daylight, and feel safe walking around alone at night, though they consider corruption and bribery to be a moderate problem.
What is the crime rate like in Portugal?
In Portugal's 2021 Annual Internal Security Report (RASI), 401,394 crimes were reported, with 11,614 of them being categorized as severe and violent.
The crime rate increased by 0.9% compared to 2020, while the violent and serious crime rate decreased by 6.9%. Crimes against property account for over 50% of the reported crimes, with theft crimes representing around 26%. Domestic violence is one of the most frequently reported crimes.
Overall, Portugal is a safe country with low crime rates, making it an attractive option for homebuyers and investors.
6. Petty Theft and Mugging
Petty thefts, such as pick-pocketing, bag snatching, and scams, are prevalent in Portugal. These crimes occur in larger cities, especially those popular with tourists, like Lisbon, Porto, and Sintra.
Here is a list of places in Lisbon to be especially careful around.
To avoid becoming a victim of crime, travelers should be aware of their surroundings at all times and keep their belongings close.
Other precautions that should be taken when planning a trip to Portugal include parking in secure areas, such as hotel parking garages, opting for a hotel instead of a homestay or rented home, and avoiding leaving items in an unattended car.
Tourists should also be especially vigilant when using public transportation, especially on the popular Tram 28.
Why visit L' Espluga de Francoli in Catalonia
The scams you might encounter in Portugal are about the same as in any other European city. The only one that is specific to Portugal has to do with the confusing legal status of marihuana in Portugal. This leads to the next topic.
IS WEED LEGAL IN PORTUGAL?
Cannabis in Portugal is decriminalized because of the decriminalization of all drugs in Portugal in 2001. However, that doesn't mean that weed is legal! Confusing, isn't it?
Medical use of cannabis-based medicines was legalized in 2018.
The non-medical use of marihuana is decriminalized, which means you won't go to jail for weed (or any other type of drugs) or get in any serious trouble. The charge would typically vary from no charge at all to having to attend a rehabilitation program and maybe some fine. However, the use is not legal!
So, here comes a common scam.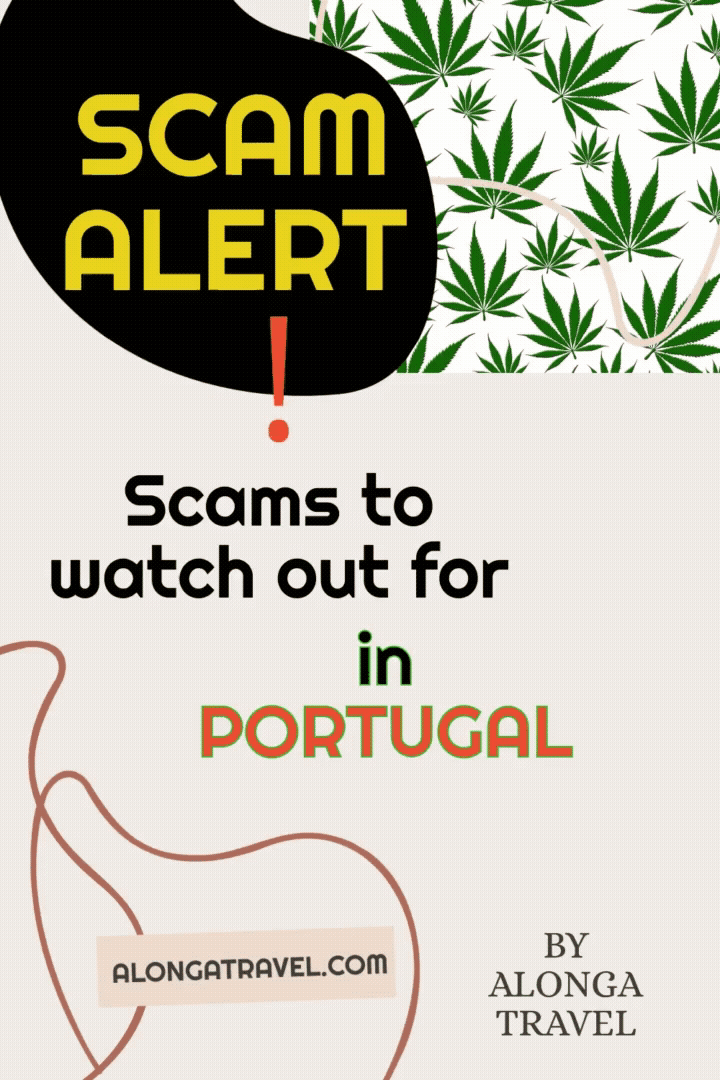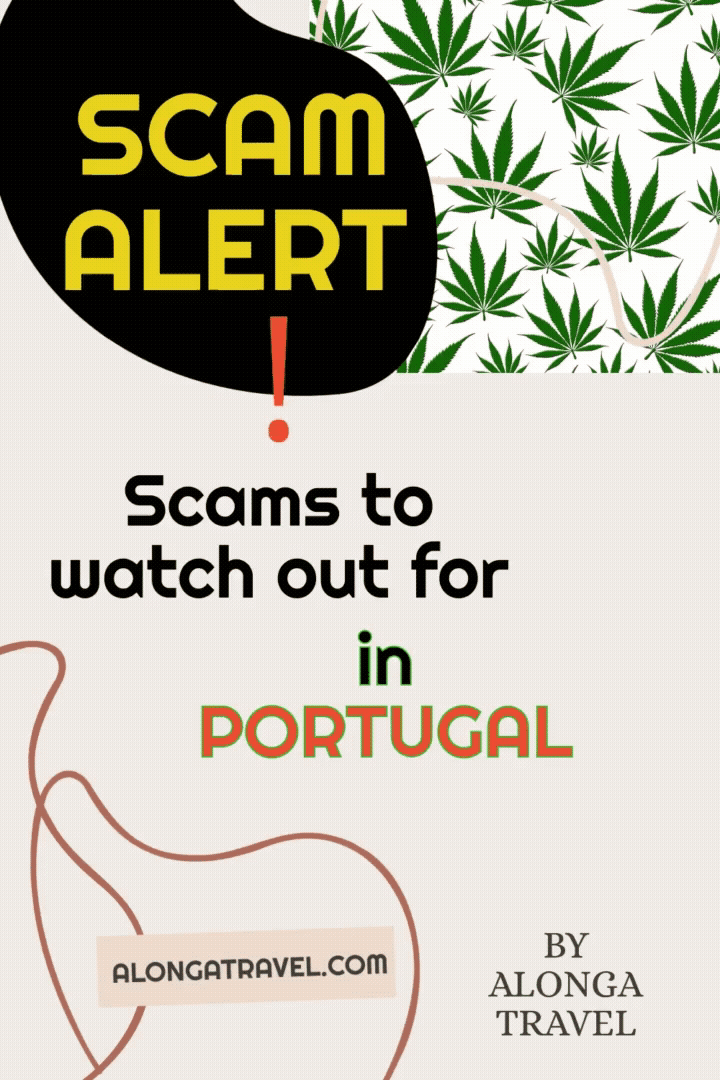 Scams in Portugal to be aware of
MARIHUANA (OR ANY OTHER TYPE OF DRUGS) SCAM:
Here is how Marihuana or any other type of drugs scam work:
Fake drugs
You can often notice guys, mostly in Lisbon and Porto, who offer marijuana, hashish or cocaine as you walk past. Most people heard something about drugs being decriminalized in Portugal, so they might assume that this offer is legitimate. Especially since there are usually police officers presented not far away.
What they sell, though, is bay leaves and other harmless household ingredients.
And if you wonder why the police have done nothing about it, it is because these people are technically not selling drugs.
However, this has become such a nuisance to everybody that the government is expected to step in soon.
Sometimes they sell the real illegal drugs
If someone approaches tourists and offers drugs, remember that buying drugs is punishable, as was explained above.
DISCLAIMER: ALL THIS PROVIDED INFORMATION HAS THE ONLY PURPOSE; TO HELP YOU AVOID BEING SCAMMED AND, IN NO WAY OR FORM, ADVOCATE THE USE OF ANY DRUGS.
NEW 2021 law CHANGE TO MEDICAL CANNABIS-BASED MEDICINE
Since the April 2021, the Portuguese government has approved the first-ever cannabis-based medicine in the country. If you have medical conditions, you may buy the cannabis-based medicine in an approved pharmacy with a prescription from a doctor.
However, recreational use of marijuana is still not legal.
Portugal has decriminalized the possession of small amounts of drugs, including marijuana, meaning that possession for personal use will not result in incarceration. Instead, offenders will be required to attend educational or therapeutic programs.
Drug trafficking, however, is still a criminal offense and offenders can be fined, deported or face more serious punishments.
To summarize
The act of producing, importing, or selling recreational hemp is forbidden in Portugal.

Possessing plants, substances, or preparations in amounts that don't surpass what is needed for the average individual's 10-day consumption is not considered an offense.
DISCLAIMER: ALL THIS PROVIDED INFORMATION HAS THE ONLY PURPOSE; TO HELP YOU AVOID BEING SCAMMED AND, IN NO WAY OR FORM, ADVOCATE THE USE OF ANY DRUGS.
Check out my Guide to Mudejar Architecture for a layman. This architecture is so happy!:) You might like it!
Other tourists scams
There are other scams in Portugal to be aware of.
Popular scams in Portugal:
One such scam is the sale of discounted tickets to attractions such as the Torre de Belem, which are not valid.

Some restaurants may also attempt to overcharge for dishes, so it's important to check reviews prior to dining.

Additionally, travelers should be wary of accommodation scams, and always book through reputable vendors.

Other common small scams include "The Rosemary Scam," involving an older Roma woman offering a sprig of rosemary and then demanding payment.

"The Slip-and-fall Scam" in which a Roma person will physically touch you while they or an accomplice pick your pocket.

"The Petition Scam," in which you are presented with a petition to sign as a distraction while someone else takes your belongings.

Plus the marihuana and other drugs scam described above
Finally, pick-pocketing is very common in Portugal, especially in the major cities and tourist attractions.
Here is a list of the areas to be particularly careful around.
How to stay safe traveling to Portugal
Portugal is such a fun country to travel to! However, if you want you trip to stay fun, it is important to follow the safety rules and precautions. Here are some important rules.
Stay in Safe Communities
Do research before booking your accommodation to make sure you are staying in a safe community.
You should always book your accommodation through reputable vendors and take normal security precautions to ensure your safety.
Precautions to take in Portugal
You know, that "better safe than sorry" saying…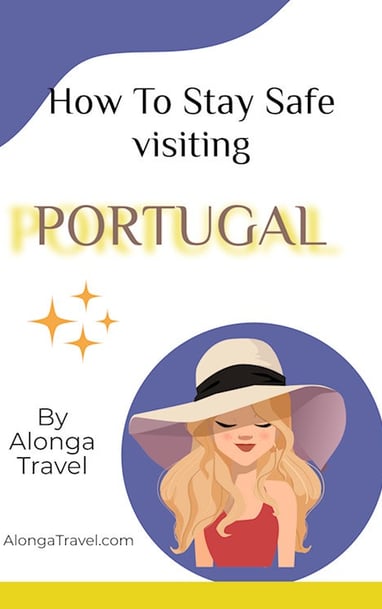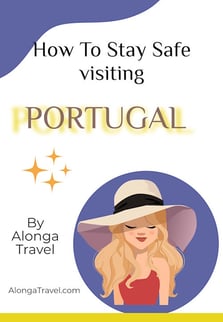 basic safety tips:
get travel insurance

don't leave your belongings unattended in public or on public transport

dress conservatively and don't look flashy or rich

be alert and keep sight of your belongings at all times

be vigilant on public transport, particularly the popular trams and at crowded bus and tram stops

beware of thieves using distraction techniques such as pick-pocketing, handbag snatching and theft from cars and holiday properties in major tourist areas

don't show wads of cash when paying for stuff

control how much cash you carry

wear a money belt, be aware of distraction techniques

learn some Portuguese phrases

avoid homeless communities around large train stations

report the loss or theft immediately to the local police and get a police report

and use common sense when it comes to nightlife
Weather related precautions
Avoid swimming in the sea when there are no lifeguards on duty.
Take precautions against the strong sun, especially in summer. The best thing is to wear long sleeves shirts and pants. But since almost no one does that, and many people use sunblock lotions, it's very important to buy safe sunblock lotions, without unwanted additives.
for the list of sunblock lotions to buy, visit my packing for travel page.
Nightlife Safety
Is Portugal safe at night?
When it comes to nightlife in Portugal, there are a few safety considerations you should keep in mind. While it is safe to go clubbing or bar hopping in most Portuguese cities, it is always best to be cautious and aware of your surroundings.
how to stay safe at night going out
Excessive alcohol consumption can lead to poor decisions, and you should also be aware of scam artists offering "fake drugs". Additionally, crime rates increase at night, so it is important to take precautions such as avoiding poorly lit areas and only walking on tourist streets with higher amounts of people.
You should also know the way to your destination before you start walking and, if it's very late, consider taking an Uber or taxi to your accommodation.
Lastly, be aware of thieves using distraction techniques, and leave your valuables in a secure place. By following these safety tips, you can help ensure a safe and enjoyable nightlife experience in Portugal.
To sum up the nighttime safety tips:
Keep your valuables in a safe place

Know the way to your destination before you start walking

Avoid excessive alcohol consumption

Don't accept snacks, beverages, gum or cigarettes from new acquaintances, as they may contain drugs that could put you at risk

Don't leave your food or drinks unattended or

Don't leave with a stranger

Walk on tourist streets with higher amounts of people
All these listed safety tips are particularly important for a female solo traveler.
Visit exquisite coaches of National Coach Museum in Lisbon, Portugal
Pedestrians' precautions in Portugal
Slippery PORTUGUESE pavement
Pedestrians in Portugal should be alert for uneven and slippery pavement "calçada", as well as slow-moving machinery on both rural and national roads. This is a unique specific in Portugal. The incredibly beautiful and unique pavement of Portugal is also a very slippery pavement. It is often sloping and very narrow in the older part of town areas.
Plan to bring walking shoes with very good traction. I didn't have them on one of my trips, and I was constantly on a verge of falling off of the sidewalks into a busy traffic road. Don't be like me!:)
Cross only at pedestrian crosswalks, and look both ways and that vehicles have stopped before crossing.
Pedestrians should also be aware of pickpockets, especially in tourist areas. The list of the tourists (and local) areas to be especially careful about is here.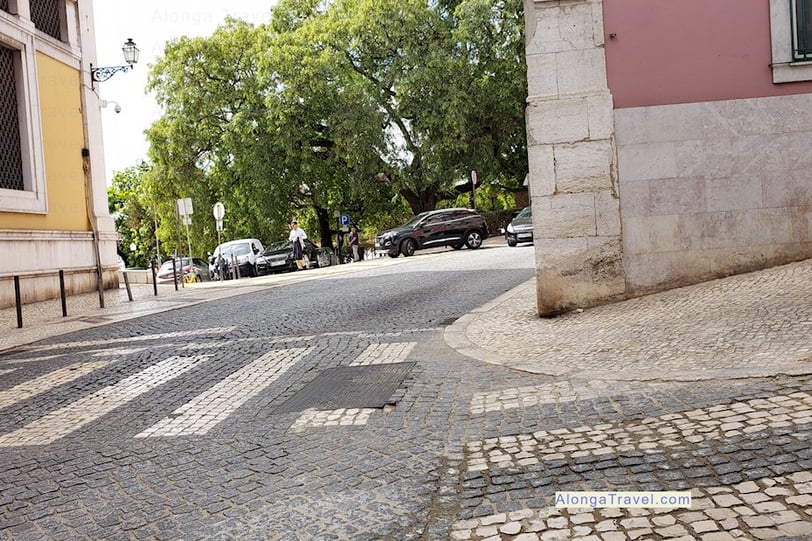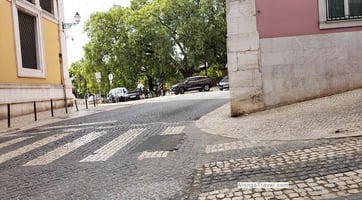 Stay Informed of Current Events
Staying informed of current events is essential for protecting yourself while visiting a country. It allows you to be aware of any potential demonstrations, strikes, or mass gatherings, which can quickly turn violent, as well as disruptions to traffic or public transportation.
By monitoring local media and following the instructions of local authorities, you can avoid areas where demonstrations and large gatherings are taking place, ensuring your safety and security while traveling.
FAQ
What safety precautions should I take when traveling to Portugal?
When traveling to Portugal, it is important to take safety precautions to ensure a safe and enjoyable experience. Here are some tips to help you stay safe during your trip from the other sections of this post.
By following these safety tips, you can ensure a safe and enjoyable trip to Portugal.
Are there any particular areas of Portugal that are less safe than others?
Yes there are. In comparison to the rest of Portugal, some areas should be approached with caution, especially at night.
Areas of Lisbon to be more cautious about
The usual (like everywhere) bus and train stations, especially Sete Rios bus station.

Oriente, Santa Apolonia, Entrecampos, Marques do Pombal, Rossio metro stations in Lisbon

Popular tram route 28 and 15 tram can be prime targets for thieves.

Belem (the touristy part)

Martim Moniz

Baixa (downtown)

Bairro Alta (the party place)

Alfama
Lisbon also tends to have more crime than the rest of Portugal, though the towns of Mafra, Fatima, Sintra, and Cascais have their share of thefts and scams.
In Madeira, thefts mostly occur in the Old Town and Santa Catarina Park areas of Funchal.
Do not avoid the areas altogether during the day, as they are fun areas to explore, and the most favorited by tourists. Just be mindful and aware.
Is Portugal safe for solo travelers?
Is Portugal safe for solo travelers? Absolutely! Portugal is a great destination for solo travelers, men or women. It is ranked in the top 5 of the Global Peace Index, which makes it one of the safest countries to visit in Europe and worldwide. With low crime rates Portugal offers a safe environment for travelers.
That said, it is still important to take basic precautions when traveling in Portugal. Read the previous section for the list of safety tips.
In conclusion, Portugal is a great place for solo travelers, as long as you take the precautions. With its low crime rates and friendly locals, Portugal offers a safe and enjoyable environment for solo travelers.
Is Portugal safe for solo female travellers?
I highly recommend Portugal for a solo female traveller, as you will feel safe, and you will have an easy and reliable access to public transportation and safe hotels! You will be pleasantly surprised how the local older ladies and gentlemen will help you without being asked! I know this, because they always help me without being asked to do that, which is not typical in other areas of the world. That many won't speak English won't be a problem; they are very good at explaining everything without a common language!:)
Are there any specific safety concerns for women travelers in Portugal?
Yes, and they are the common concerns. While Portugal is generally a safe country that offers a strong legal framework to protect women's rights, there are still some precautionary measures that solo female travelers should take.
For example, it is best to avoid poorly lit and deserted areas, and to stay aware of one's surroundings. Women should also be mindful that the culture in rural areas may be more conservative, or they may receive unwanted attention from some men in the streets in some countries.
Here is an entire list of nightlife safety tips that should also be used during the daytime as well by solo female travelers, as they always need extra safety mindfulness.
While taking the necessary precautions to stay safe, women travelers can enjoy all that Portugal offers.
Is Portugal safe for nightlife activities?
Yes, Portugal is generally safe for nightlife activities. The country has low rates of violent crime, a strong legal framework to protect women's rights, and is rated as a Level One country by the US State Department.
However, it is important to use the basic safety tips such as being aware of your surroundings, not walking alone at night in deserted areas, and avoiding excessive alcohol consumption and the nightlife safety tips.
Be especially vigilant in popular tourist areas (click for the full list)
Also, beware of scam artists who may try to sell you fake drugs.
Ultimately, Portugal is a safe country to visit and enjoy a night out, as long as you take the precautions.
What measures are in place to protect travelers in Portugal?
Travelers to Portugal should take normal security precautions (click for the entire list)
In terms of terrorist threats, Portugal is a very safe country and the likelihood of such acts is low, but travelers should remain vigilant and report any suspicious activity or movement to the authorities.
Are there any public transport safety considerations in Portugal?
When visiting Portugal, there are a few safety considerations to keep in mind when using public transport. Trams and metro are generally safe, but there is an increased risk of pick-pocketing in crowded areas and on popular tourist trams such as numbers 15 and 28.
Bus travel is more complicated in smaller towns but is reliable and affordable. It is advised that people avoid travelling late at night where possible and take a taxi instead.
Portugal's train network is safe, with some of the least expensive fares in Europe. However, some of the older trains can be rickety, so it is important to check before boarding.
Car break-ins can also happen, so it is advised to avoid leaving any valuable items in the car and to park in well-lit areas. Overall, Portugal is a safe country to visit, and following these safety tips will help ensure a safe and enjoyable trip.
ATM in Portugal
When traveling to Portugal, it is important to know how to use ATM in Portugal and be aware of the potential risks of using ATMs.
Although Portugal is a safe country, it is wise to be cautious when using ATMs, particularly in isolated or poorly lit areas. It is recommended to only use ATMs during the day in heavily populated urban centers or at banks, where you can be easily noticed by others.
You should also avoid carrying large amounts of cash and try to pay with debit or credit cards where possible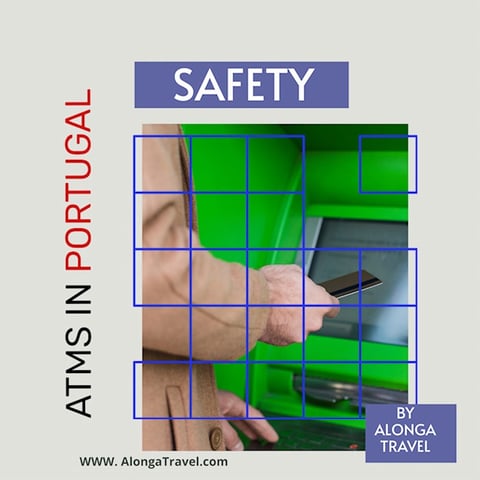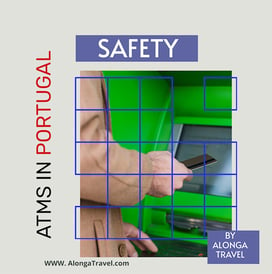 By following these tips, you can help to ensure you have a safe and enjoyable visit to wonderful Portugal.
Let's connect on social media; the links are below