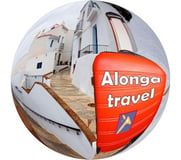 6 most important Travel Tips for better travel deals and Worry-Free Trips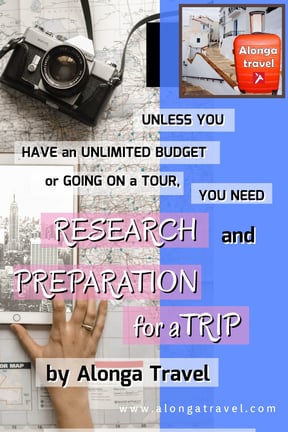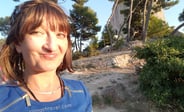 Hello, I am Tatiana. Nice to meet you!:) I am here to inspire people to travel alone, discovering beautiful destinations and exploring beautiful old architecture! Try it and it will create an exciting creativity outlet, that will keep you enthusiastic in your life!
More about solo travel benefits here
More about me here
Who doesn't like a worry-free trip! Some people have naturally worry-free personalities. However, they still need to buy a ticket, book some place to stay and bring some stuff with them, right?
Many claim that they bought a last-minute ticket, threw everything into their suitcase, went on a trip and had a great time. And many indeed had a pleasant time. They were on vacation in some place pretty, what's not to enjoy?.. besides paying way too much for their trip?
If You Want a Worry-Free Trip, You Need Research and Preparation for the Trip.
If money is of no concern at all - then this last-minute packing and buying your ticket, and searching for the hotel option once already on the vacation spot can be a viable option.
But if you need to take money into a consideration or you don't have many vacation days, like most of us in the US, then you need preparation for a perfect worry-free trip.
You can do research and preparation for your trip yourself, or you can hire someone to do that for you.
It's going to be cheaper for you if you do your own research and preparation. However, it's a lot of work to prepare the right way, so that you stay in the best areas to your purpose for the best price possible and chose the right activities for yourself.
Some people enjoy this planning and some don't. Let's see what your options are if you dislike planning your own trip.
Hire someone to do a custom itinerary for you
The best way to plan your trip, if you dislike doing this yourself, is to hire someone to do a custom itinerary for you. This way you will have you trip planned the way you want it, customized for your presences and still save money, compared to just booking everything without much researching.
You can hire my services
I have been doing researches and trip preparations for about 20 years now. I am really good at that and I take EVERYTHING into consideration, when preparing a customized itinerary.
There is a huge difference in the level of your enjoyment, depending on quite a few things. If you aren't familiar with the place, the chances are you'll book your stay at the district you'll enjoy less. Or at a hotel that sounded great, but turned out to be not that great.
That's why hiring a travel planner that won't cost you money, but will even save you, compared to the price you would pay, if you were planning the trip by yourself, is a great things! I mean - yes, you'll pay for the services, but it will still be cheaper to you for a better trip!
So, if you need my help preparing a custom itinerary for you, please email me to alongatravel@gmail.com
You can join an organized tour
If you don't mind following someone's rules and spending lots of time traveling between cities and seeing only highlights of any city - you can join a tour. Many people like guided tours!
Or you can do your own research
I will show you how to start planning your trip by yourself. Here is a quick brief of topics that will help you with your trip preparation. For detailed explanations, click on the menu or on the links below.
If you need help with creating a custom itinerary for you, please email me
I hope you are all energized to plan a trip now! :) For more information, read other sections of my blog, subscribe to my periodic emails and let's connect on social media!
Where to Go on Vacation.
To figure out where to go on vacation, you need to use inspirational ideas from YouTube, Instagram, and Pinterest. When you see something that is calling for you there–that is where you should go. Check if the climate works for your dates and visa requirements, and other things, read more here....
How to Get the Cheapest Air Tickets
If your destination can be reached by train or bus - you're in luck! It's better to reserve your train or bus ticket in advance. More in Cheapest Way To Get Around Europe section. If you need to buy an air ticket, I will who you how to get the cheapest here.
Places You Stay on Vacation.
The place you stay on vacation will add or subtract a lot from your enjoyment. Some people prefer to stay right in the middle of everything. Others like to stay at some remote accommodation. If you make the wrong decision, you might end up feeling lonely, so choose wisely! Click above for more details.
Packing for Trip tips and How to Pack Light.
My favorite topic and my superpower!:) I hope I already turned you into a believer in my about me section? If I haven't yet – perhaps, revisit one more time?
Otherwise, in this section you will find my packing advice details and detailed lists for summer and winter travels.
What is the Cheapest Way to Get around Europe?
The cheapest way to get around in Europe is by a bus. There are intercity buses that take you to different countries in a matter of hours for around $20-30. Trains are another wonderful choice and I will explain which are fast and which are slower and slightly cheaper. Flying is usually faster than taking a train and can even be cheaper (if you travel with a carry-on), but sometimes flying takes the same time.
How public transport in Europe works ( and Why Use It)
I will share with you points for why take public transportation vs. renting a car. For now, just keep in mind that public transportation in Europe is very reliable, keeps you worry-free, has about the same system everywhere and practically always double up as a free tour:). For details, click above.