Interested in working remotely, to travel while working? Learn how to make money online.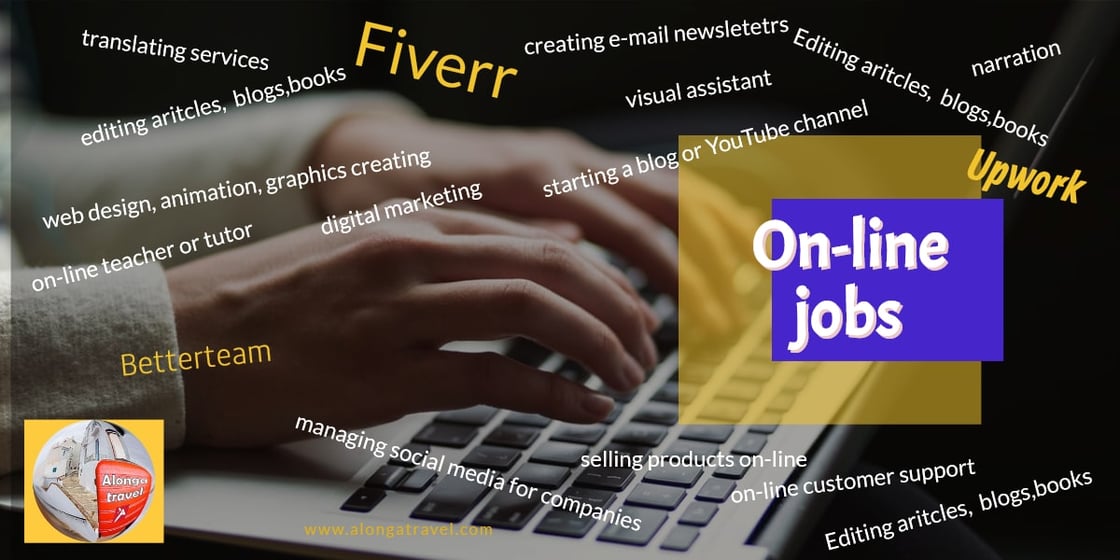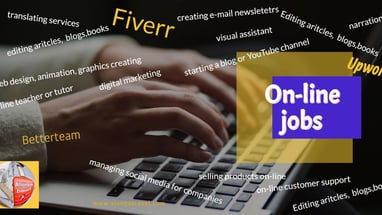 Hello, I am Tatiana—an architecture addict fascinated with beautiful old buildings and discovering the gems of Europe. Check out my comprehensive travel tips and reviews of the best European destinations and city breaks. Let's connect on social media!
Many people dream of working remotely because it allows them to have more freedom and flexibility in their lives. Just imagine being able to travel the world while still earning money from your laptop. You could also have the luxury of choosing when and where you work. It all sounds amazing, right?
But the process of making money online can be confusing. What are the best ways to earn a reliable income from anywhere in the world? And what challenges and risks come with working remotely? In this article, I will provide answers to these questions and share some helpful tips and resources to help you get started on your remote work journey.
how to make money online.
There are many on-line jobs available out there. I discuss here some examples of online freelance work you can do, and it's advantages and disadvantages.
1. Online freelance work.
⁍Editing articles, blogs, Book proofreading.
⁍Virtual assistant or customer support. You can chose to work full time to very part time, like a couple of hours a week.
⁍Creating e-mail newsletters for companies.
⁍Digital marketing. Work alone or create a team.
⁍Web design, Animation, graphics creation.
⁍Managing social media for different companies. Creating posts and answering comments.
⁍Translating services.
There are also services offered by FIVERR, BETTERTEAM, AND UPWORK.
Fiverr
You can do video editing for bloggers on YouTube and voiceovers services. The pay is not that great in the beginning, but once you establish yourself and have a nice portfolio and regular clients, you can make decent money. You need to be prepared to have turnaround times of 48 hours or fewer for your finished job, though.
The best site for that is Fiverr.
What services are performed on Fiverr, and what is the pay structure?
FIVERR provides services of Video editing, copywriting , logo design, writing a dating profile (yep, there are people for that 😉), writing an engaging web seminar, to name a few.
The 4 levels of sellers on FIVERR
1. New Seller. This is where you start and the pay is low. You can set up your own price, but some charge only $5 and that's quite depressing, don't you think? But don't get discouraged just yet.
2. Level One Seller. You can reach the first level after 60 days, but only if you've completed at least 10 gigs with a high level of satisfaction.
3. Level Two Seller. You will start learning more after you've been on Fiverr for 120 days and have delivered 50 highly rated and on-time orders.
4. Top-Rated Seller. Top rated sellers, who were performing services on FIVER for at least 180 days, and have delivered over 100 highly rated orders, should earn at least $20,000 or more.
BETTERTEAM
Betterteam website and claims that you will be hired the fastest with them.
On Betterteam site you can send application to 100+ Job Boards with One Submission.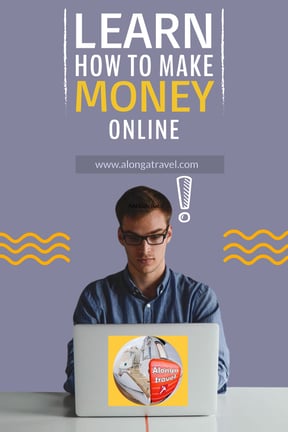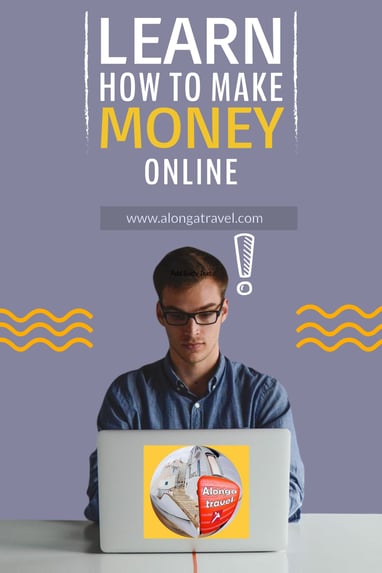 Upwork
Another reputable freelance website is Upwork. It provides job search capability to connect freelancers with available freelance gigs and you can choose to take them or not.
Most official sites should not charge a fee upfront. They take a percentage of the pay of the successful job you have provided
2. Create your own product.
If being a freelancer doesn't sound appealing, you can create your own product.
write an e-book or a course.
You can write an e-book or a course and sell in on Udemy or Skillshare. Or, before selling your course, you can take a course on Udemy on how to make your own course.
The best thing about creating your own product for sale is that you have created an indefinite passive income! Passive income is the best, as you create a product just once and then you just keep getting paid for that. All you need to do after is figure out how to do the marketing. Though, it can be the toughest part!
start a blog, website, or YouTube channel.
A word of a warning, though—do NOT expect your blog, website or YouTube channel to be a quick cash cow. It takes an incredible amount of work to start a blog or a website, and the work of writing posts and maintaining the website never really stops.
As for making videos and having a successful YouTube channel? You have to post often; and you need to have an original content to get noticed in the sea of videos and blogs out there. And the video editing part takes a long time, and many YouTubers outsource this to freelancers on Fiverr.
Be prepared to hire someone, if you're short on time.
You really need to have the motivation and passion to maintain either blog or YouTube channel, and it's not even guaranteed that you will be compensated for your time and software, website hosting expenses eventually.
But, if your main motivation is not money, but your desire to share with the world your knowledge and experience, then you will succeed eventually and the world is a better place because of people sharing.
BTW, now that you realize what is involved with creating/maintaining a blog site, if you decide to support and possibly even help with operating expenses for people who do that, that would be very much appreciated! ;)
3. become an on-line seller.
You can sell on Amazon, Etsy, or Shopee (if you are in SE Asia).
Or you can set up your own on-line shop website and Zyro has great and cheap plans for doing that. They have a GREAT interface for that as well! You can hire someone for your products marketing or you can do your own marketing on your web site and on your social media accounts.
4. You can also become an online tutor in any subject.
To become an online tutor, you can apply to Tutorme.
Or USA applicants, excluding New Mexico, can apply on Tutor.com
If you are in The UK, #1 Platform for English Tutors is PREPLY
5.
Teach English Online
If you are a native (or just fluent) in English and you have a fast internet connection you can apply for teaching English online. Some places require a bachelor's degree (in anything), some require master's. And you don't have any of these, you should get a TESOL (Teaching English to Speakers of Other Languages) or TEFL (Teaching English as a Foreign Language) certificate to improve your hiring opportunities and your earnings.
TEFL OR TESOL CERTIFICATE
TEFL or TESOL certificate proves your English fluency . TEFL is for those wanting to teach English abroad in any country, while TESOL is for those wishing to teach English in their home country to foreigners.
You can get both certificates after finishing a course (either online or a classroom/online combination), with a final exam online. There are many options/hours of these courses.
While deciding on which company to use for your certificate, pay attention to some allowing a flexible schedule and letting you finish in your own time and others require weekly tests.
What Websites For Teaching English On-Line?
After you confirmed your current qualifications or got a new certificate, you can start teaching either on-line or you can apply to be placed to work in a foreign country. Pay varies anywhere from $12-45+ an hour. The websites for checking out on-line availabilities are hour. The websites for checking out on-line availabilities are include VIPKID, ITALKI, QKIDS, AND CAMBLY
It's a bit overwhelming, isn't it? Just think though each position and figure out what would suit your temperament better. Do you follow the rules well? Are you OK with having regular hours of work? Will you be able to finish the job in 48 hours or less, as required for most graphic design projects. Obviously you already know if you are good in grammar or science, or math, or other subject so that you can teach others. If you have reserved personality, maybe you're meant to write books and courses, so that you can teach people without needing to talk to them at all.
Good luck with your quest and lets connect on social media! The links are below!